Hawaii Artist Collaboration 2023 Art Auction
October 28 @ 4:00 pm

-

7:00 pm

HST
Experience the ultimate artistic fusion at the Hawaii Artist Collaboration 2023 Art Auction, where creativity and collaboration converge.
Shared journeys. Collective vision. One of a kind art.
Join us for an incredible art auction in beautiful Kailua-Kona, Hawaii! The Hawaii Artist Collaboration 2023 Art Auction is a must-attend event for art enthusiasts and collectors. Immerse yourself in a vibrant atmosphere filled with creativity and talent. Discover unique and breathtaking artworks created by participating artists at one of Hawaii Island's most anticipated annual events – the Hawaii Artist Collaboration.
This year's invitation-only artist collaborative marks the tenth year that more than 35 artists from throughout Hawaii, the U.S. mainland, Australia, and New Zealand come together to create unique pieces of art in just four days during the week of October 23.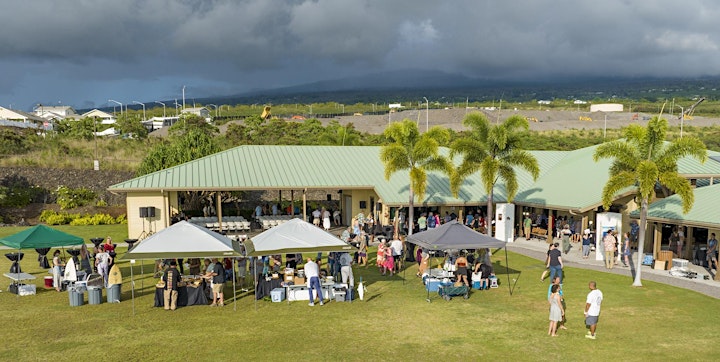 Auction Information
The artwork produced will be offered for sale at the silent and live auction from 4 pm to 7 pm on Saturday, October 28.
This in-person event will be hosted at the Hawaii Island Community Health Center pavilion at 74-5214 Keanalehu Drive.
Enjoy pupus and beverages as well as world class art.
Contact: Email: HawaiiCollaboration@gmail.com – Phone: 808-938-6245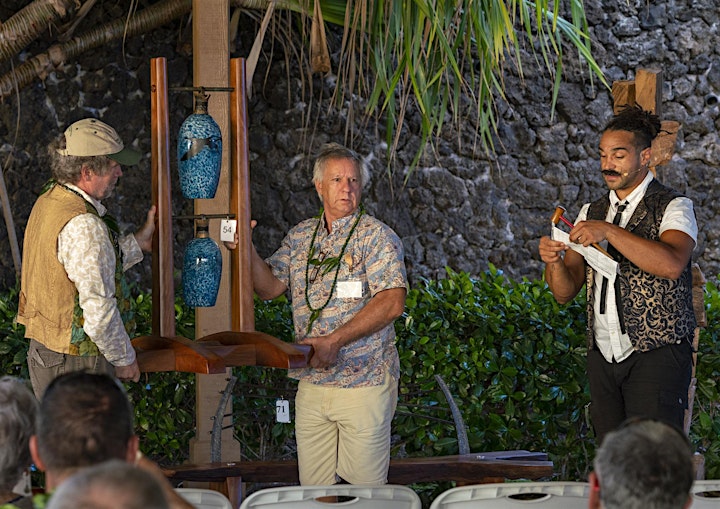 Proceeds from the auction and ticket sales help fund art supplies for Hawaii Island art teachers and support future events. Don't miss this opportunity to support the local art community and take home a masterpiece of your own. Mark your calendars for an unforgettable art experience!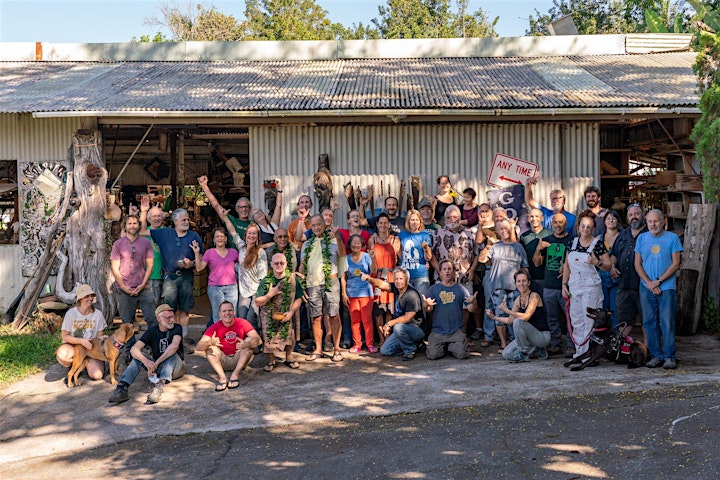 About the Hawaii Artist Collaboration
One of the goals of the collaboration event is to encourage the participating artists to venture outside their normal areas of expertise. According to the event's co-founder Tai Lake (Master Woodworker), the true benefit of the collaborative process is the friendships and cross-pollination that the artists share and then take back to their communities. 
He says, "The Hawaii Artist Collaboration connects artists from all around the world who are masters of their craft and who are into sharing their experiences to help others get inspired and on their way. Once again this year, jewelers, blacksmiths, woodworkers, painters, sculptors, and more are all coming together to create works that no one person could imagine alone."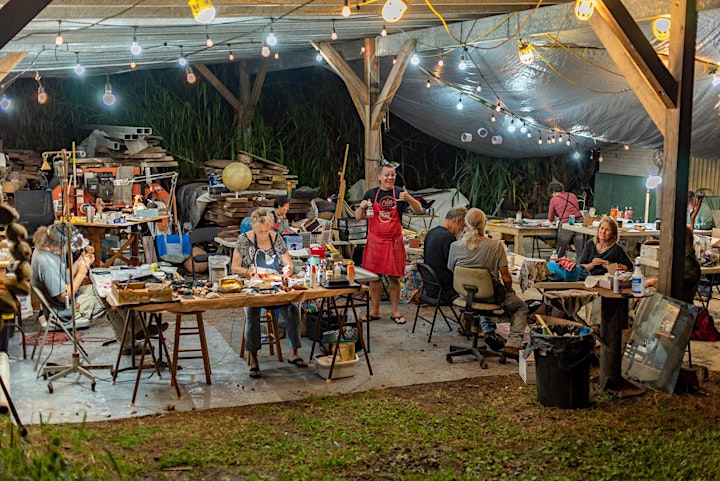 2023 Participating Artists
Nash Adams-Pruit – torch glass – Volcano, HI
Rose Adare – oil, acrylic, wood burn, multi – Keaau, HI
Benoit Averly – wood sculpture – Burgundy, France
Adam Clark – jewelry, multi-media – Hilo, HI
Aly Kat Clark – oil painting – Pahoa, HI
Matthew D'Avella – wood, photography – Kailua-Kona, HI
Aspen Dewey – oil, mixed-media – Waimea, HI
Joyful Enriquez – oil painting – Seattle, WA
Mats Fogelvik – woodworker – Ocean View, HI
Ethan Froney – blacksmith – Waimea, HI
Greg Garriss Heloca – mixed-media – Holualoa, HI
Lisa Geertsen – blacksmith – Seattle, WA
Lyonel Grant – Maori sculpture – Auckland, NZ
Alex Gupton – fine art, painting – Kailua-Kona, HI
Kamaki Hickox – fiber, woodworker – Kailua-Kona, HI
Kauhane Heloca – fiber, woodworker – Kailua-Kona, HI
Kate Jacobson – ceramic – Kailua-Kona, HI
Hugh Jenkins – glass – Honoka'a, HI
Evan Jenkins – glass, metal, wood, print – Honolulu, HI
Kira Kamamalu – painting, multi-media, wood – Ka'u HI
Jonah Lake – assemblage, woodworker – Holualoa, HI
Kristin Lake – light – Holualoa, HI
Mary Jo Lake – mixed-media – Holualoa, HI
Noa Lake – wood furniture – Holualoa, HI
Tai Lake – wood furniture – Holualoa, HI
Beth McCormick – assemblage, painting – Kailua-Kona, HI
John Medwedeff – blacksmith – Murphysboro, IL
Courtney Meiselman – ceramics – Captain Cook, HI
John Monteath – blacksmith – Kamloops, BC, Canada
John Mydock – mixed-media, lathe – Pahoa, HI
Graeme Priddle – wood, multi-media – Asheville, NC
Melissa Engler – woodworker – Asheville, NC
David Reisland – woodworker – Captain Cook, HI
Ian Rogers – metal fabricator – Kailua-Kona, HI
Paul Schurch – wood furniture, wood – Santa Barbara, CA
Carlie Robin Starr – painting, textiles, multi-media – Snells Beach, Aucklnd, NZ
John Strohnbehn – sculpture – Bellingham, WA
Peter Underwood – assemblage, fragstraction – Kealakekua, HI
Related Events