vendors wanted Christmas MARKETPLACE, 30,000 feet, EXPO MICHIGAN
July 10 @ 11:00 am

-

December 24 @ 4:00 pm

EDT
800 vendors Wanted! SHOW & SELL at EXPO MICHIGAN marketplace pop up shops
inside 30,000 foot store,
Hello
Previous exhibitors at MICHIGAN ARTS CRAFTS SHOW * SMALL BUSINESS FAIR * ENTREPRENEURS EXPO
Events twice a year for nine years at Laurel Park Place Mall in Livonia and Oakland Mall in Troy. Also two years at Macomb Mall and Partridge Creek Mall.
EXPO MICHIGAN MARKETPLACE pop up shops
30,000 foot store, spaces 7 x 16 spaced apart
200 spaces every weekend Thanksgiving thru Christmas 2021
November 26-28
https://www.eventbrite.com/e/196291823127
December (2-4) ( 9-11) (16-18) (22-24)
Set up your pop up shop, one weekend or more inside 30,000 foot store,
set up once and stay thru December 24
EXPO MICHIGAN MARKETPLACE
This offer is from Debbie, not advertised anywhere.
1 SET UP with 1 tables chairs tablecloth $199, each weekend $399 all dates. Before August
Please remember: PRINT on PAPER the EVENTBRITE receipt ticket BRING before set up.
EXPOMichigan.com
EXPOMichigan@gmail.com
please post 2 for 1 admission coupon on all social media, email invite everyone to visit
800 crafters, entrepreneurs, vendors, exhibitors wanted
30,000 visitors wanted
SHOP LOCAL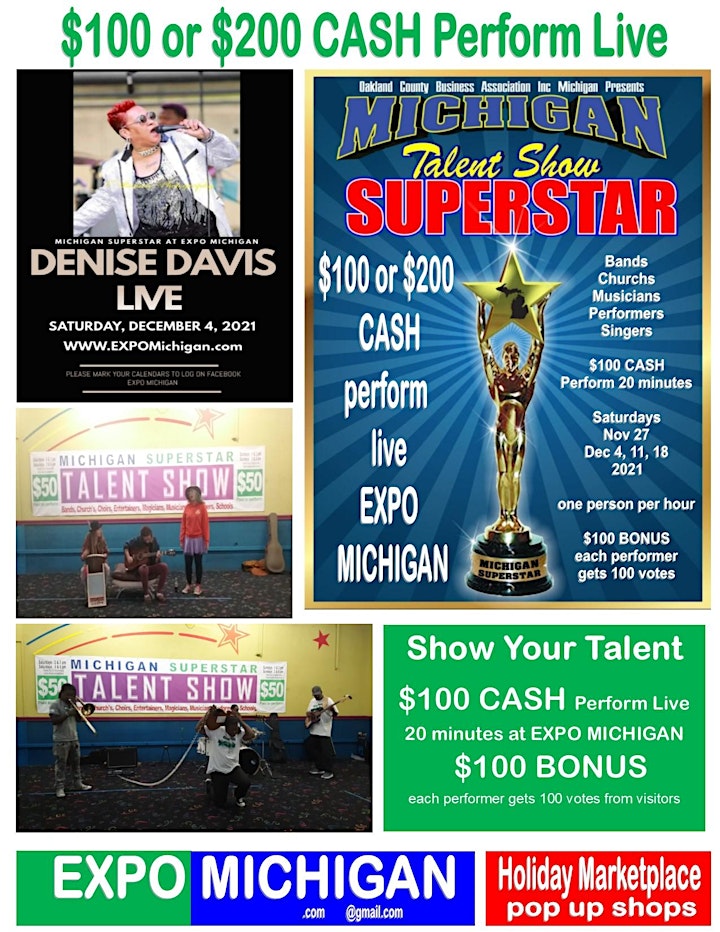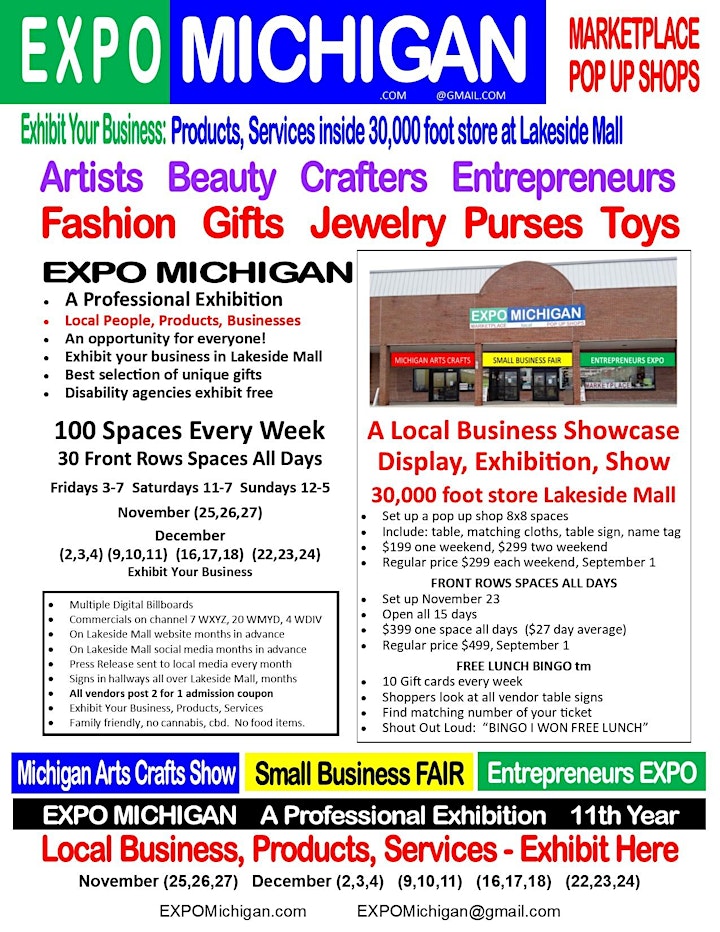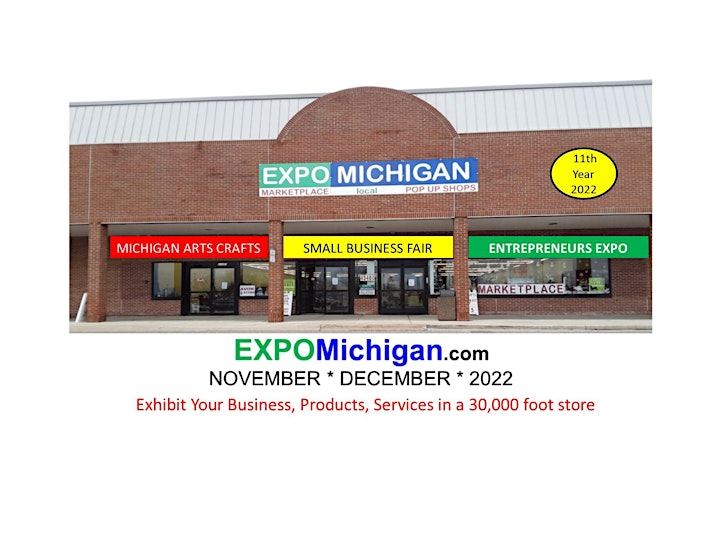 Related Events