Superfine! Art Fair | SF 2020
February 27, 2020 @ 7:00 pm

-

March 1, 2020 @ 8:00 pm

PST
Superfine! Art Fair is coming to Fort Mason Center for Arts and Culture.
Now in its 5th year, Superfine! Art Fair is coming to The Fort Mason Center for the Arts for its inaugural San Francisco edition of the fair, February 27 – March 1, 2020. Throughout the four-day fair, visitors will have the unique opportunity to meet and connect directly with 60+ top local and international artists, collectives, and galleries. In true Superfine! fashion, visitors will be greeted by a friendly environment, affordable price points (works starting as low as $100!), and the crème de la crème of artists. Be ahead of the curve and not only discover, but take home tomorrow's top artists today.
Champagne Vernissage: Thursday, February 27, 2020, 7 – 10PM
VIP Early-Access Morning Edition: Saturday, February 29, 2020, 10AM – 12PM
General Admission Schedule:
Friday, February 28, 2020, 12 – 10PM
Saturday, February 29, 2020, 12 – 10PM
Sunday, March 1, 2020, 12 – 8PM
Early Bird Tickets available now! Ticket prices increase 20% on 2/1 and 2/15
Be Ahead of the Curve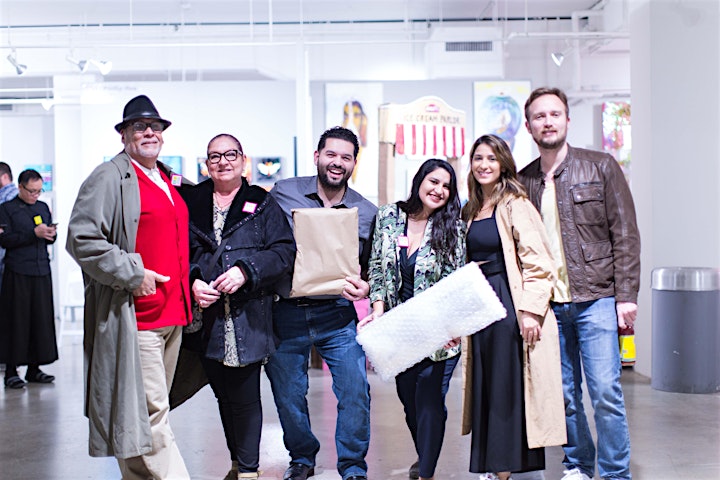 "My husband and I have searched for artwork for over a decade, but we could never agree on a piece. We've visited galleries and other art fairs, but most of the work was either too expensive or felt a bit dated (or both). At Superfine, we met the artist Lina Alattar, and instantly we fell in love with her work. We spoke with her at length as she described her background and her process. Because we still could not agree on one painting, we walked away with two … and couldn't be happier."
– Ilene A., Superfine! DC Collector
We created a better LA art fair to connect directly with artists, take home amazing affordable art, and have a great time doing it.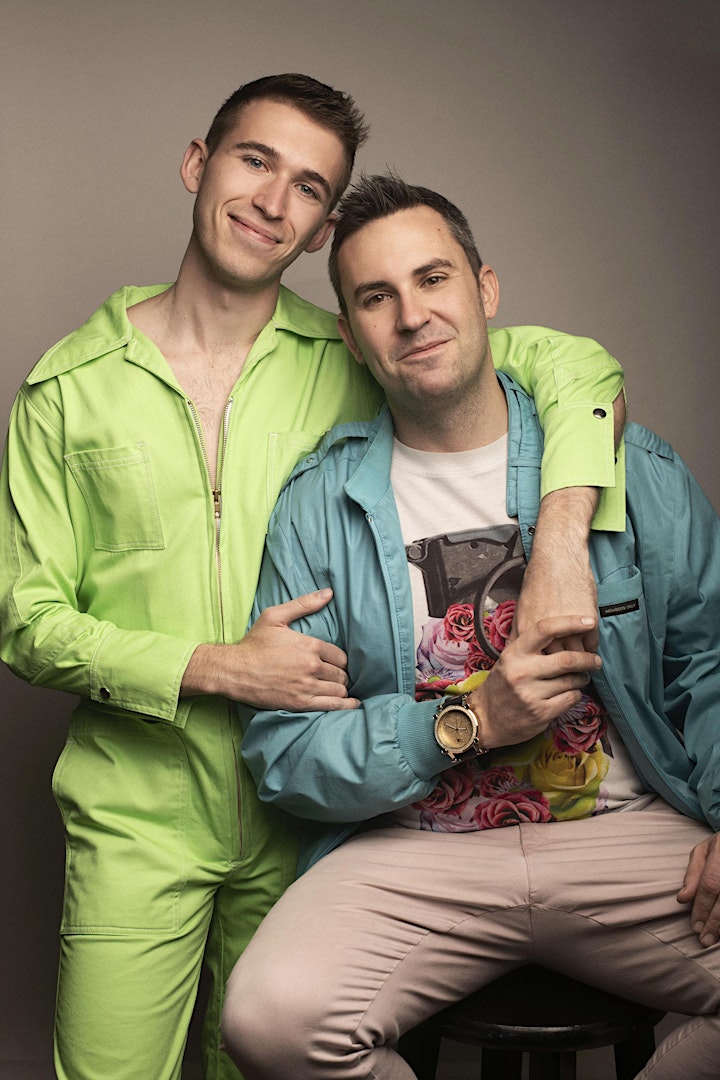 Photo Credit: Luke Fontana
Hi! We're Alex Mitow and James Miille, the co-founders of Superfine! Art Fair. We started Superfine! back in 2015, because at every art fair the story was always the same: aisles upon aisles of white-walled galleries with artwork priced way out of our range and dealers totally uninterested in talking to us.
As collectors ourselves, we wanted to find a better way for regular people excited about art to connect directly with artists and passionate curators. That's how Superfine! was born: an art fair where real people can have fun discovering great new art by up-and-coming artists that doesn't break the bank and — often for less than the price of a round trip flight — take it home and hang it on their wall.
—Alex Mitow + James Miille, Superfine! Art Fair co-founders
Related Events