Naples Fine Art Show
March 25 @ 10:00 am

-

March 26 @ 5:00 pm

EDT
Naples Fine Art Show – produced by Hot Works award-winning quality juried art shows!
The Florida art marketplace has changed so much! Naples has experienced a population increase of 25%, and most of that growth happened in the past two years as wealthy professional couples and families escaped the cold for Naples warm winters.
At our old location at the Italian Club, the adjoining lot used for event parking was sold and is no longer usable; major new construction is expected. In addition, there were safety concerns that could not be ignored. This made it impossible for us to deliver the attendance you expect at a Hot Works show.
Hot Works Naples Fine Art Show new and improved location is a brand-new state-of-the-art venue with higher visibility, more parking, new restrooms, and many more affluent neighbors with new homes! Paradise Coast Park & Sports Complex has become a popular venue hosting many upscale special and cultural events! The complex is located just off I-75 in the middle of Naples's newest affluent neighborhoods with homes valued to $3 million and higher.
We've made it easy for you to apply and experience the Hot Works difference!
 Gorgeous state-of-the-art venue on a grassy area
 We've kept booth prices low
 First class restrooms
 Park your vehicle near your booth!
 Affordable Light Dome tent and pro-panel rental options
 Hotel discounts and secure free overnight parking.
 Friday Move-In
 Plenty of free parking for everyone, including campers for overnight
 Great event hours: Saturday & Sunday 10-5
 Enormous advertising campaign – TV; Radio; Print; Digital Marketing, Posters; Banners; Postcards; more
 We deliver water and snacks during the show!
 The best advertising & marketing package you've ever seen
 County and corporate partners support our marketing efforts
 Easy "Express Applications" for former exhibitors who've participated in five shows last three years
ART is our central purpose at every Hot Works Fine Art Show. We aren't a food or music event that treats artists like second-class citizens. YOU are our passion and our purpose!
Apply:
November 12 & 13, 2022 – https://www.zapplication.org/event-info.php?ID=10347
March 25 & 26, 2023 – https://www.zapplication.org/event-info.php?ID=10357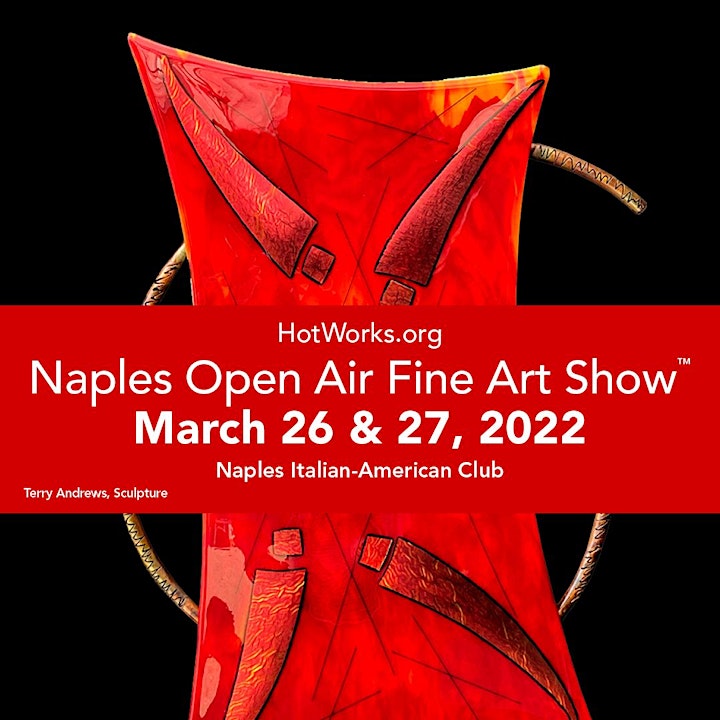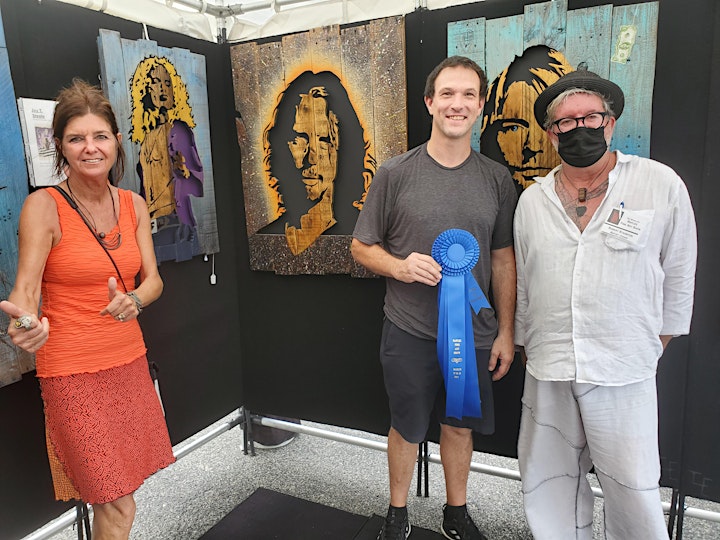 Related Events